Public profiles give customers transparency into the state of their orders
Traditionally, shops have spent a lot of time answering customer phone calls and emails regarding the status of the customer's job. Alleviate this back-and-forth by using the option to send the customer a public version of their profile.
The customer's public profile is a live URL that updates as you make changes to jobs.
With the public profile, a customer can easily:
View the current status of their active jobs
Access invoices to make any pending payments or approvals
Reference past jobs for reorder requests
Note: Sending the profile to your customer is optional. The profile can be sent to the customer when creating the customer in Printavo, or can be sent at any other time by sending the customer's URL to the customer.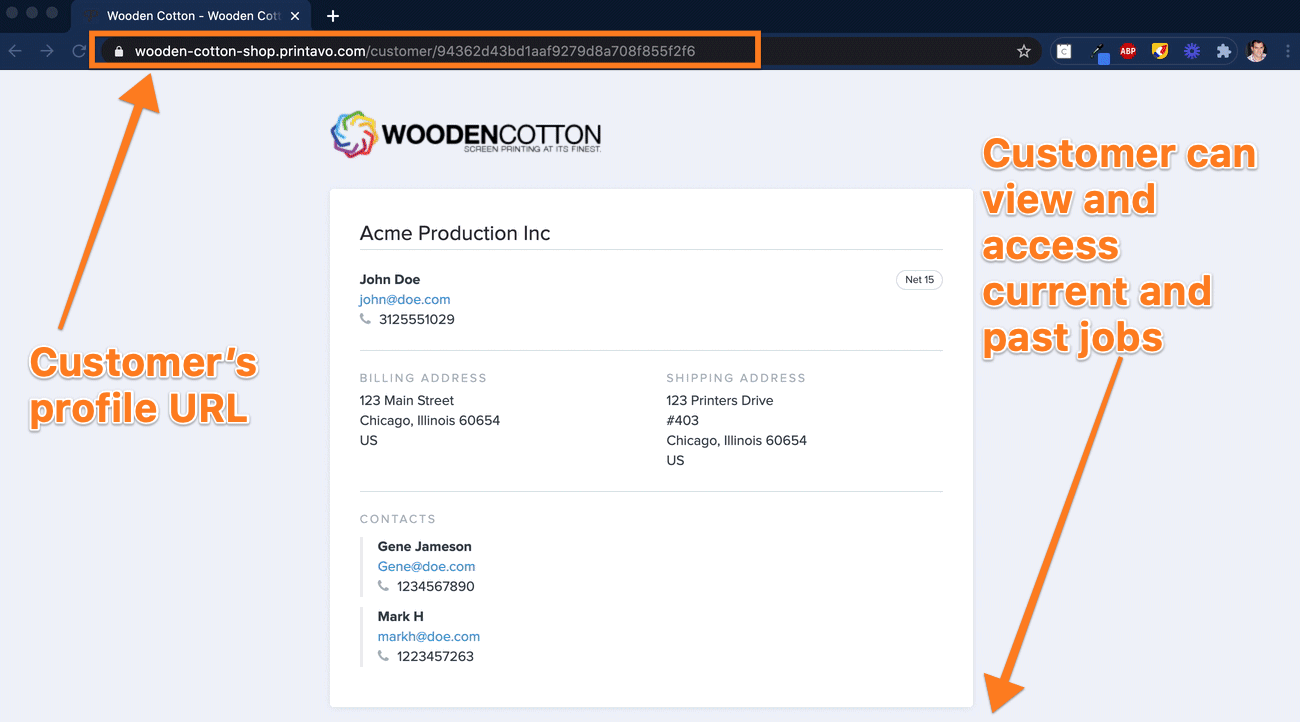 NEXT: 6.1 Managing Sales & Growth in Printavo

PREVIOUS: 5.4 Message Templates