Message templates save time, automating frequent communications
Let's say that every time you draft an email for a payment request, it takes 1 minute to write the email and explain the payment process. Now let's say you make 10 payment requests per day:
1 minute/email * 10 requests/day = 10 minutes/day
10 minutes/day * 5 days/week = 50 minutes/week
50 minutes/week * 4 weeks/month = 200 minutes/month
200 minutes/month * 12 months = 2,400 minutes/year
That's 40 hours per year - a full work week - simply writing emails to request payment!
As you can see from this example, shops are able to save literal weeks of work using message templates for things like:
Payment requests
Approval requests
Responses to frequently asked questions
Pickup information
Order Issues
And don't feel limited to this list. Your template options are endless!
Message templates can be accessed from the "Messages" on a job or via the
Where to do this: My Account > Messaging > Messaging Templates
Note: Printavo power users save even more time by using shortcodes when creating message templates. Click the "Using Shortcodes" button when building a template to for a quick tutorial.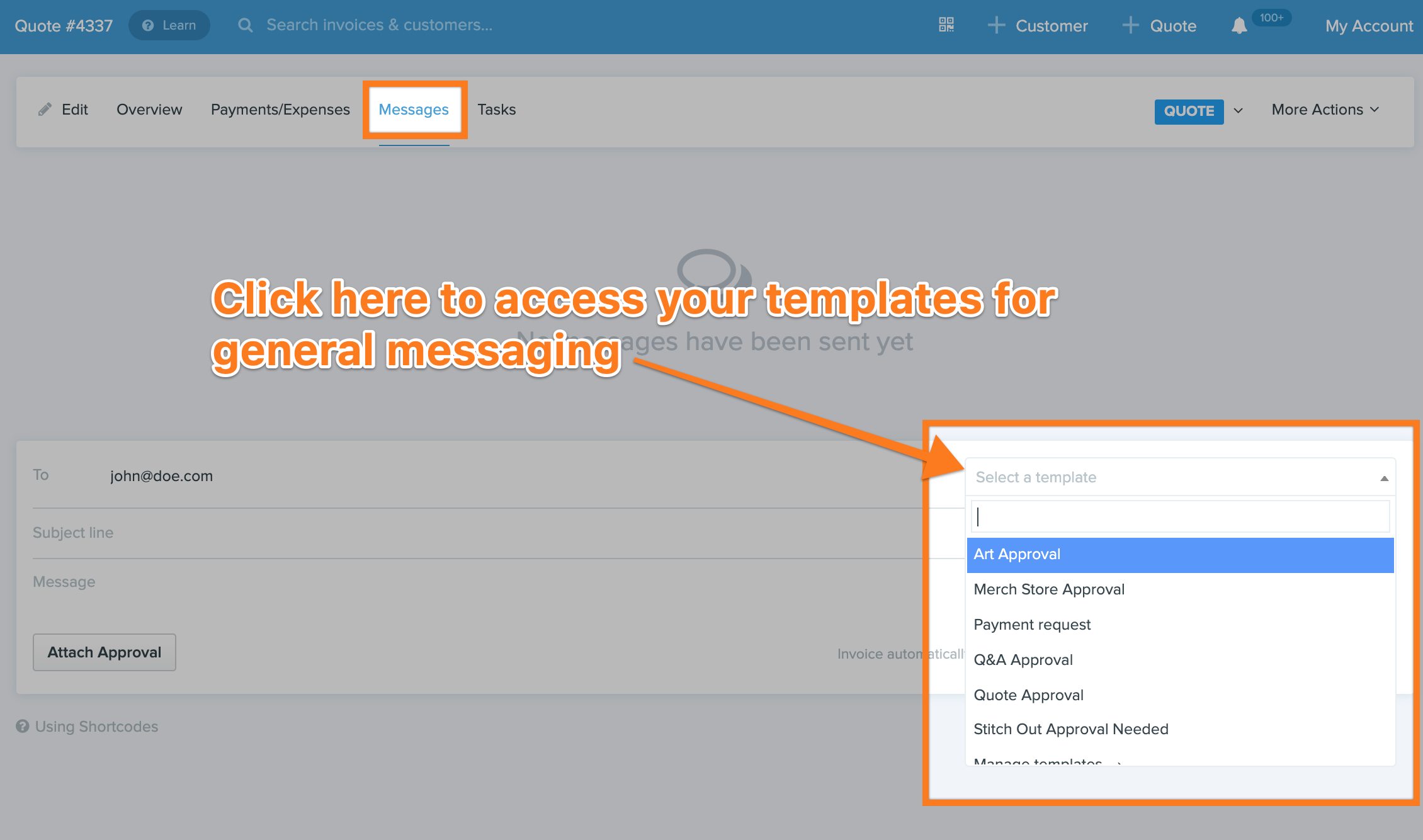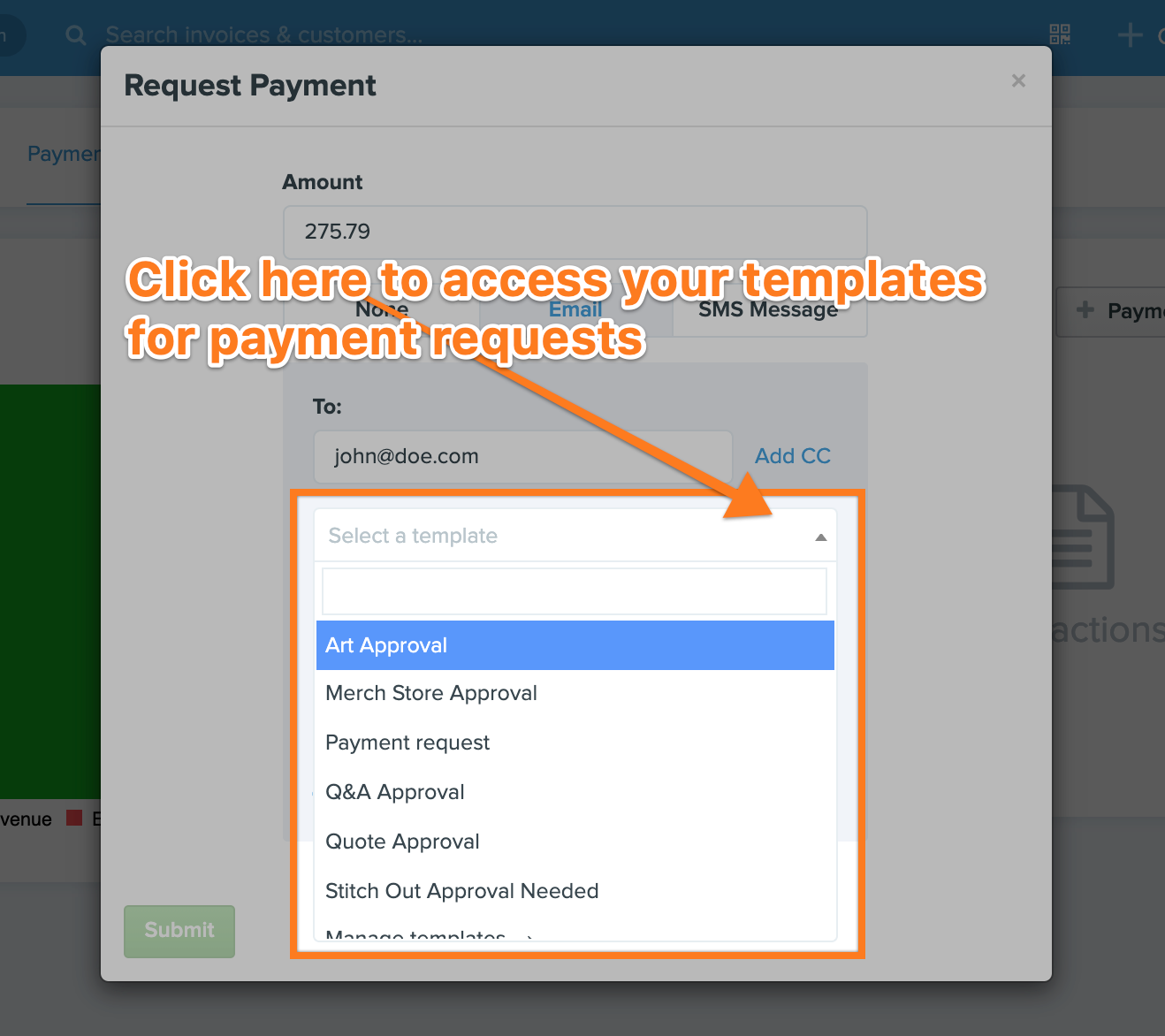 NEXT: 5.5 Customer's Profile & Customer Privacy

PREVIOUS: 5.3 Automation