In this article, we will:
One-click consolidate unfulfilled orders onto a single Printavo work order
As customers place orders, their purchases and options will appear as numbered orders on your store's Orders page: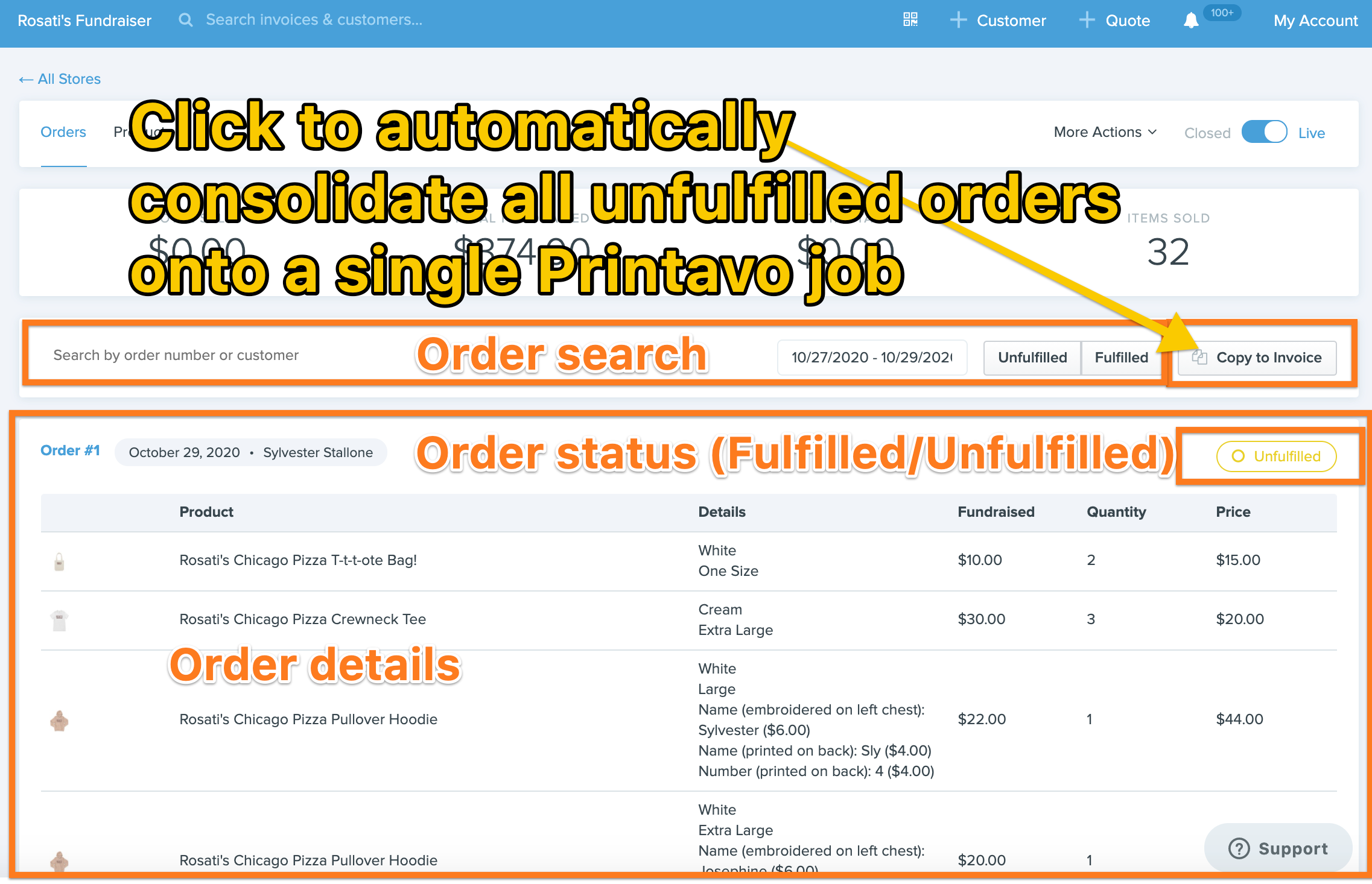 Clicking "Copy to Invoice" will consolidate all unassigned, unfulfilled orders onto a single Printavo Quote/Invoice page into the Printavo status of your choosing. You will also receive an email confirming the invoice was successfully created.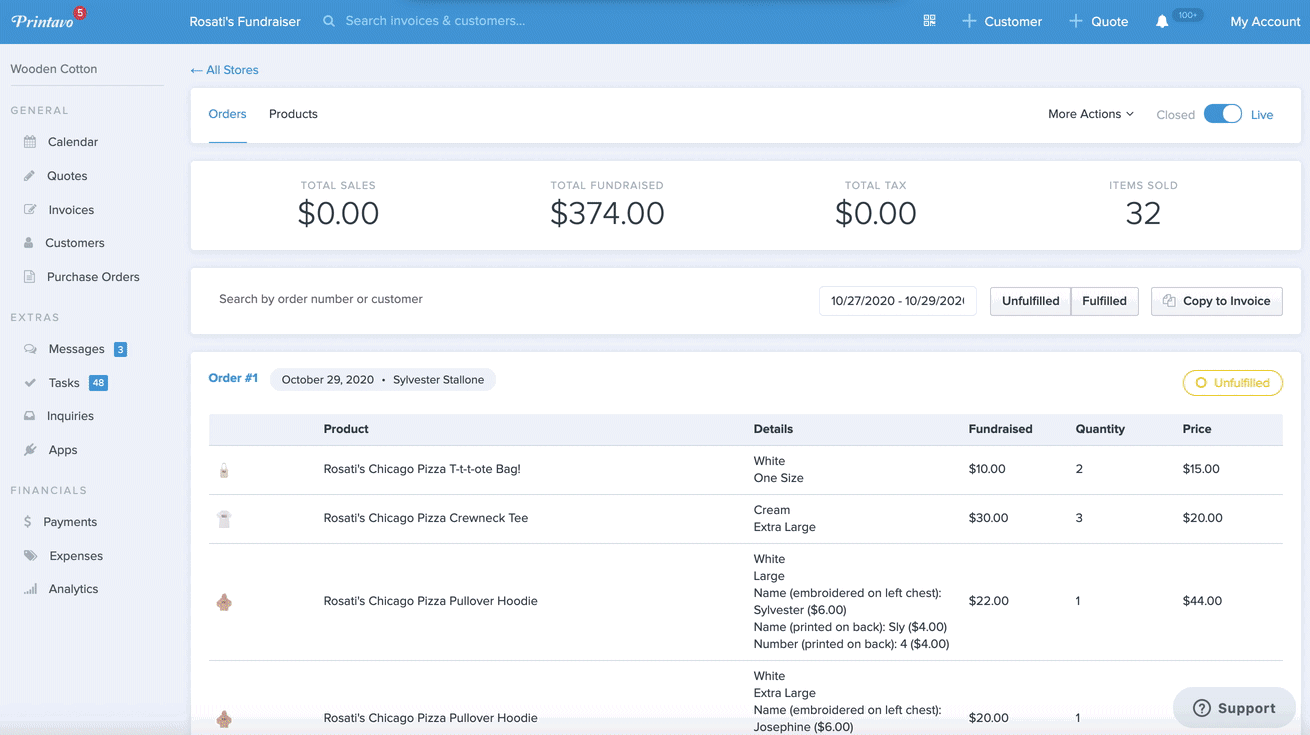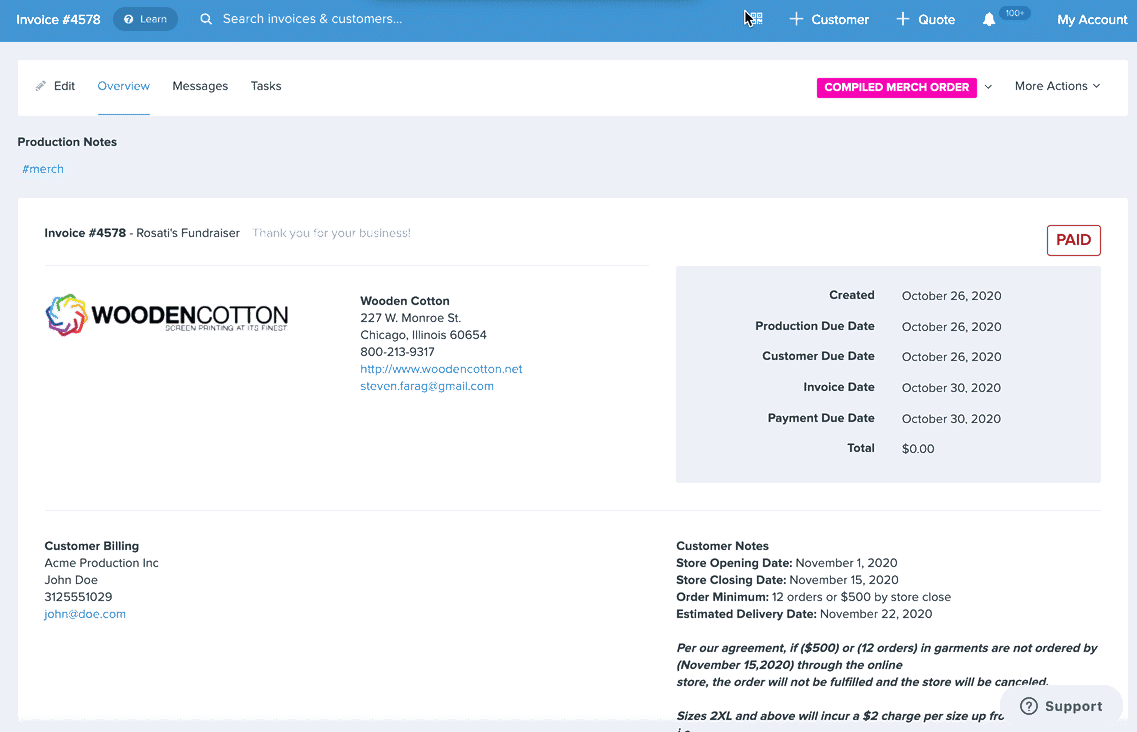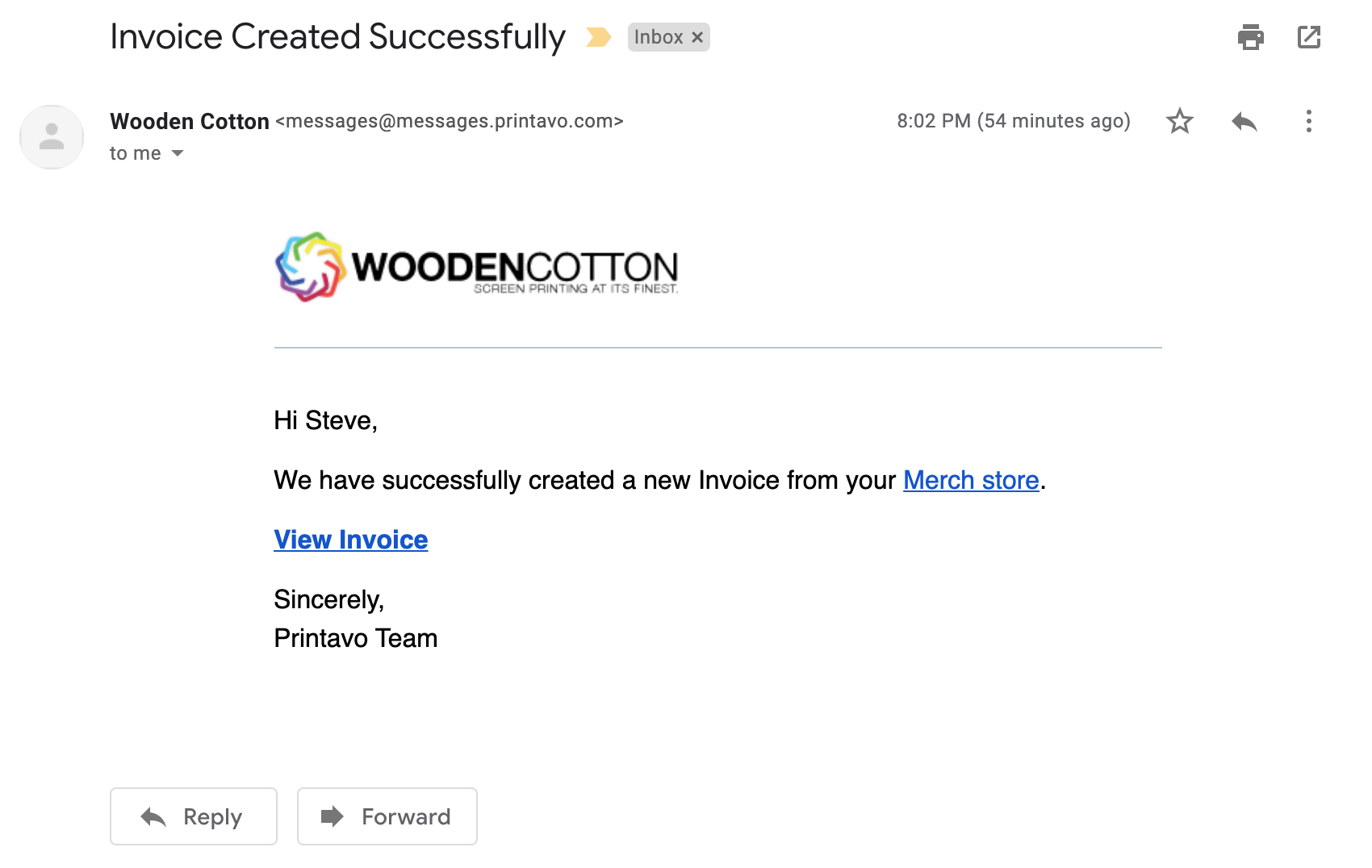 As you can see, all 32 items ordered over 4 orders, including personalization options, consolidate into one line item per product: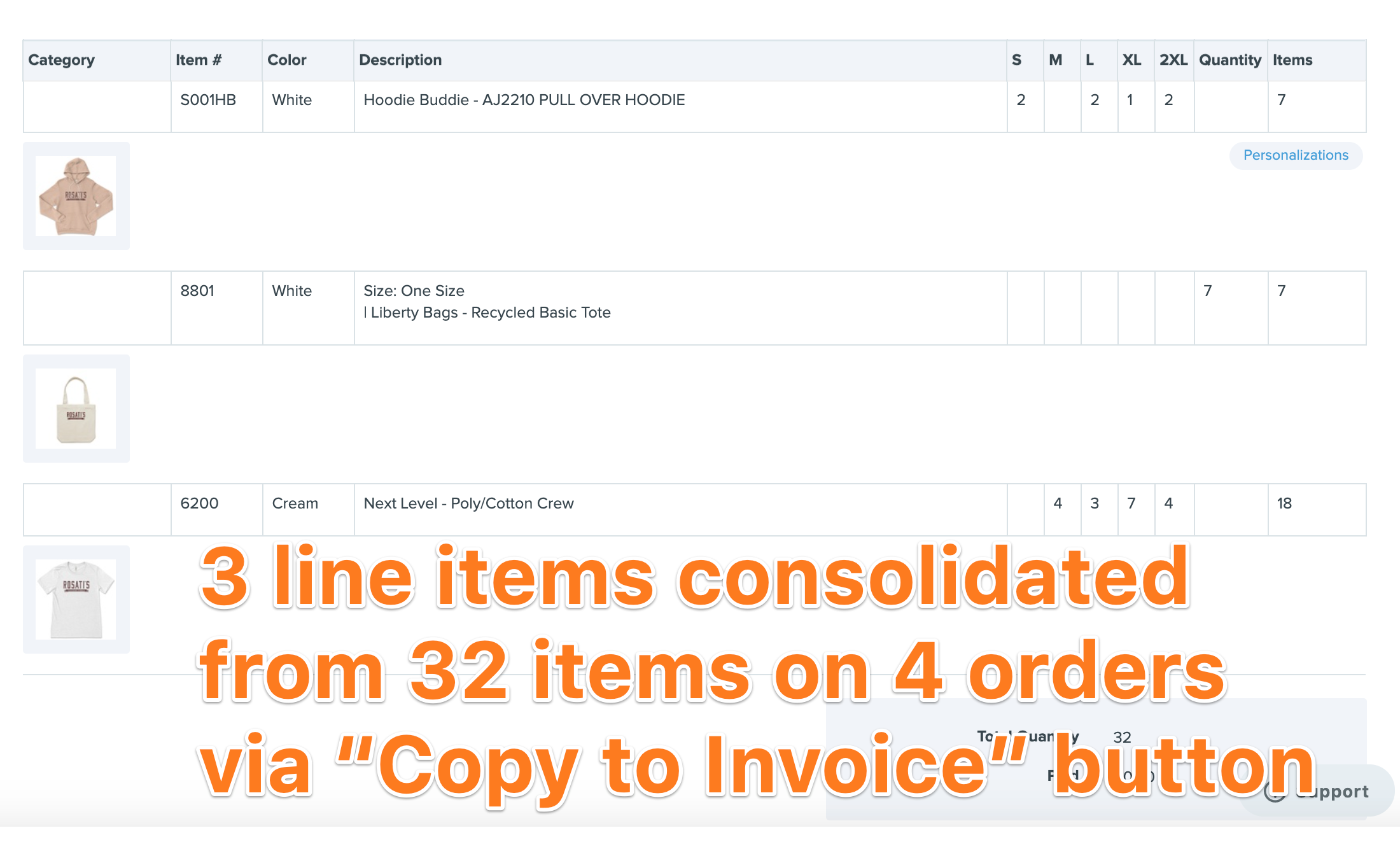 Now, simply treat this job as any other in your Printavo workflow.
One main difference to note in a Merch-generated invoice is the selection of options you now have under "More Actions". Specifically, you can now take bulk action to:
Print all packing slips (sorted by Order #)
Print all box labels (sorted by Order #)
Create all shipping labels for any order that chose shipping
View an exportable list of all selected personalizations
Mark all orders as Fulfilled
You also have one-click access to return to your administrative view of the source Printavo Merch store: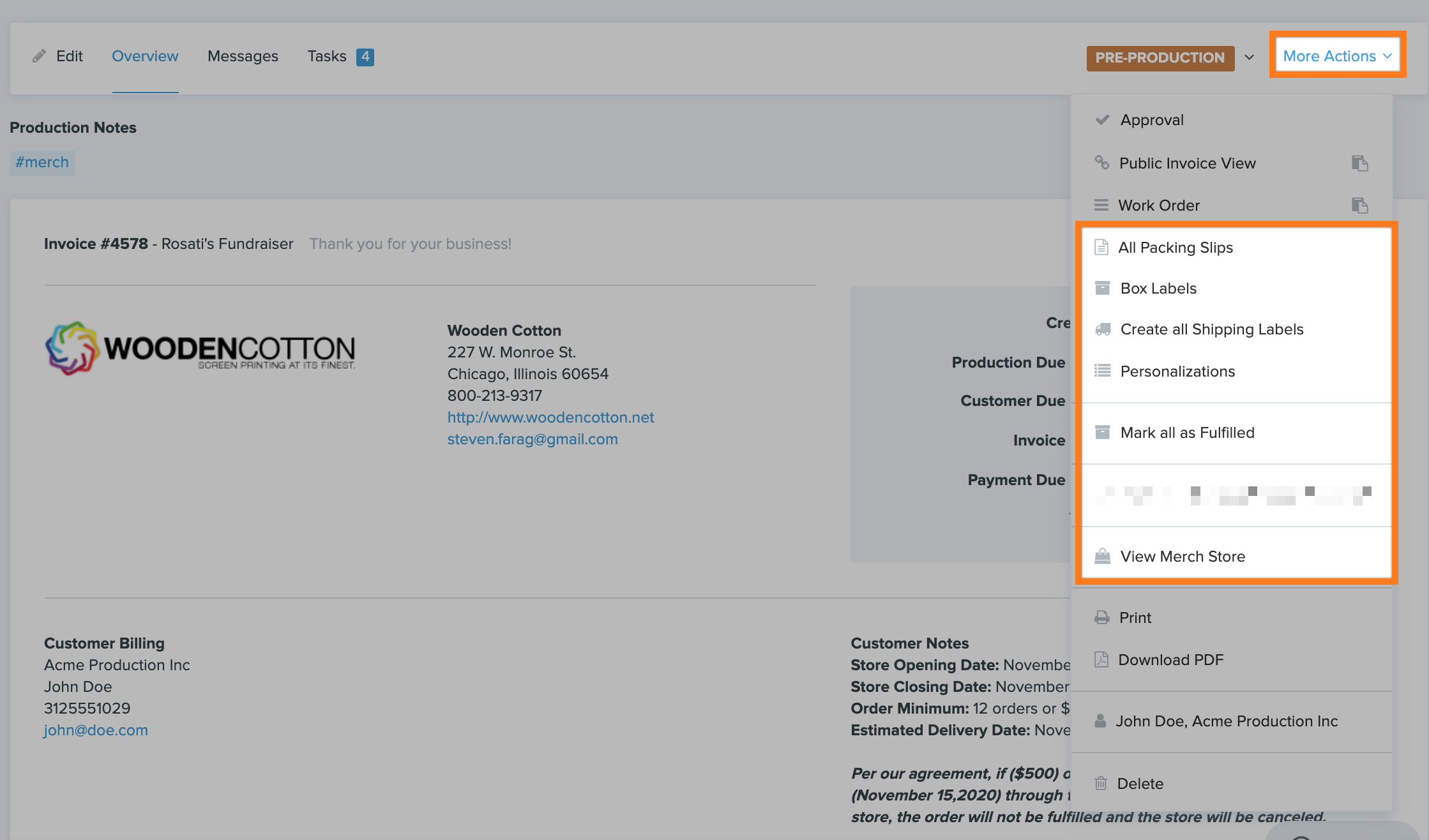 Want some tips on your fulfillment process?
Click here to see how Campus Ink fulfills all online orders!
NEXT: 7.7 Putting It All Together - Full Printavo Merch Store Build

PREVIOUS: 7.5 Printavo Merch: Editing Product Information