Easily create online stores in Printavo!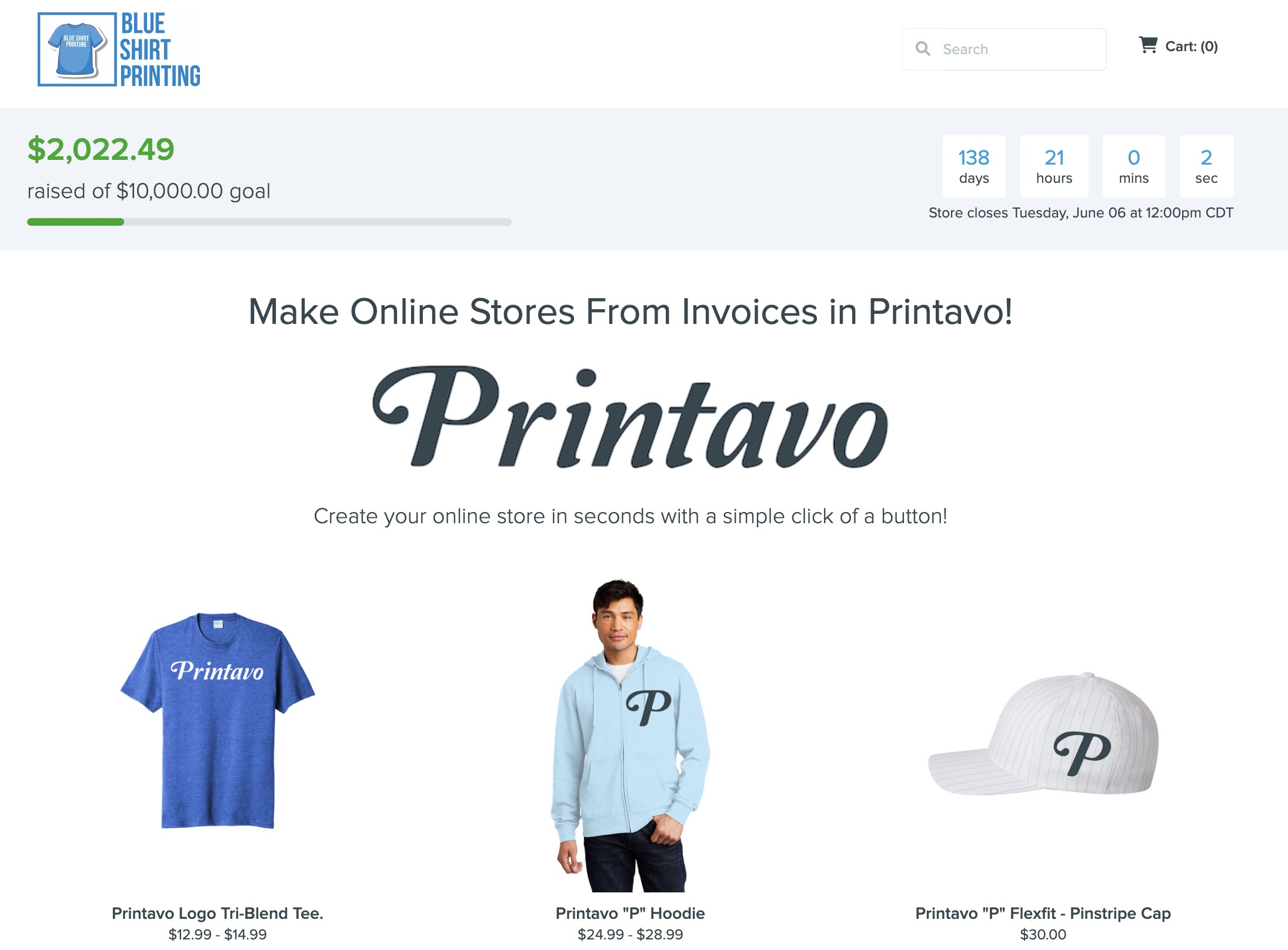 Printavo Merch helps grow your sales by selling to teams, schools, and corporate organizations – easily.
With the click of a button, shops are able to generate easily manageable online stores (with fundraising capabilities!) from Printavo invoices. When it's time to produce and fulfill, one more click automatically transfers orders from your online store onto a new Printavo invoice for easy production tracking.
In this section, we will cover:
Note: Printavo Merch is currently available as an add-on to U.S.-based Premium and Standard tier subscribers of Printavo. Payment acceptance and shipping label generation through Printavo is required for use. You also must have your Address, City, State, ZIP, and Country filled out under My Account > Shop Information.
If you have any questions about optimizing your account, please reach out to your dedicated Success Manager or to our Customer Success Team at success@printavo.com.
If you are not yet a Printavo customer and would like to learn more, please reach out to our Client Concierge at sales@printavo.com.
If you are experiencing technical issues, please reach out to our Customer Care Team at support@printavo.com or call us at 800.213.9317.
NEXT: 7.2 How To: Create a Printavo Merch Store

PREVIOUS: 6.7 Exporting Data for Custom Analysis