Text payment requests, approvals, and job updates to your customer
Your customers are already on their phones all day. Use this to your advantage. Instantly text your customers for approvals and payments to expedite your workflow and collections simply by connecting to Twilio.
Where to do this: Follow the directions under My Account > Messaging > SMS Messaging or follow along with our YouTube video: How To: Set Up Twilio and Use Printavo to Send Text Messages
Note: Buying a phone number on Twilio costs $1/month, and each text costs $0.0075 to send, or $0.75/100 texts. Click here for more info on Twilio's pricing. Shops write this off as a nominal cost. Available for Premium subscribers only.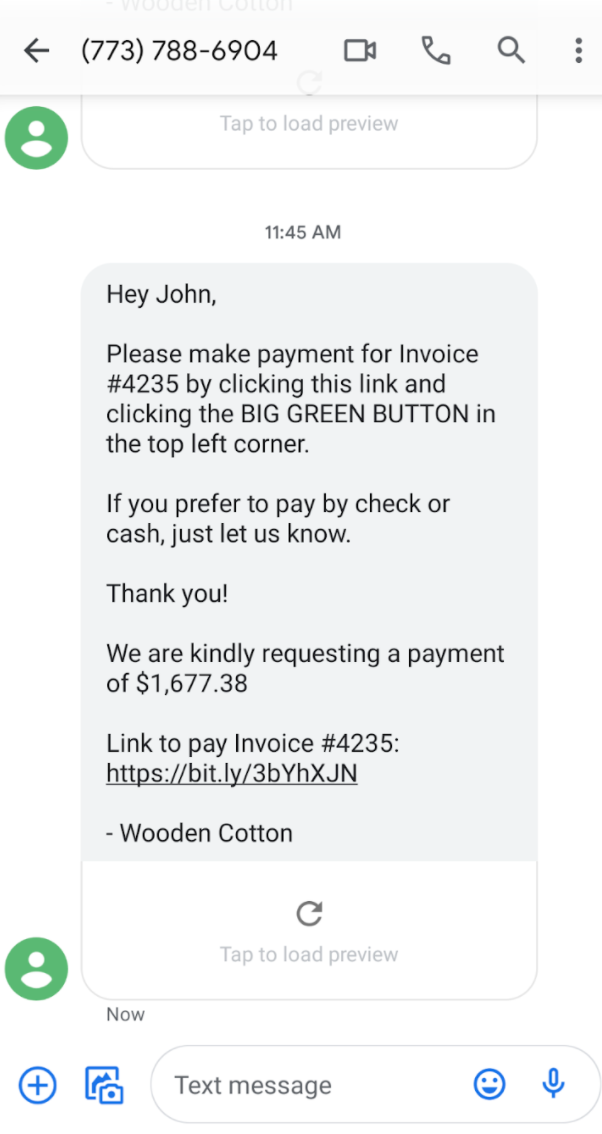 NEXT: 5.2c Zapier (Premium)

PREVIOUS: 5.2a EasyPost