Exporting information to QuickBooks Online from Printavo is fast and simple!
We integrate with QuickBooks Online to export your customers, invoices, and payments from Printavo to QuickBooks.
To export your QuickBooks Online account with Printavo, head to My Account > QuickBooks Online Export to connect your account. You will need a paying Standard or higher subscription.
Any changes you make to invoices, customers, or payments in Printavo, will be created and updated in QuickBooks Online every 2 hours. You can always fully connect your account in My Account > QuickBooks Online Export. If you have any issues with invoices not exporting, you will want to fully connect your account first in My Account.
For even more details, export information, and answers to common questions please check out our article on How QuickBooks Online Export Works.
Prior to connecting your account to Quickbooks Online: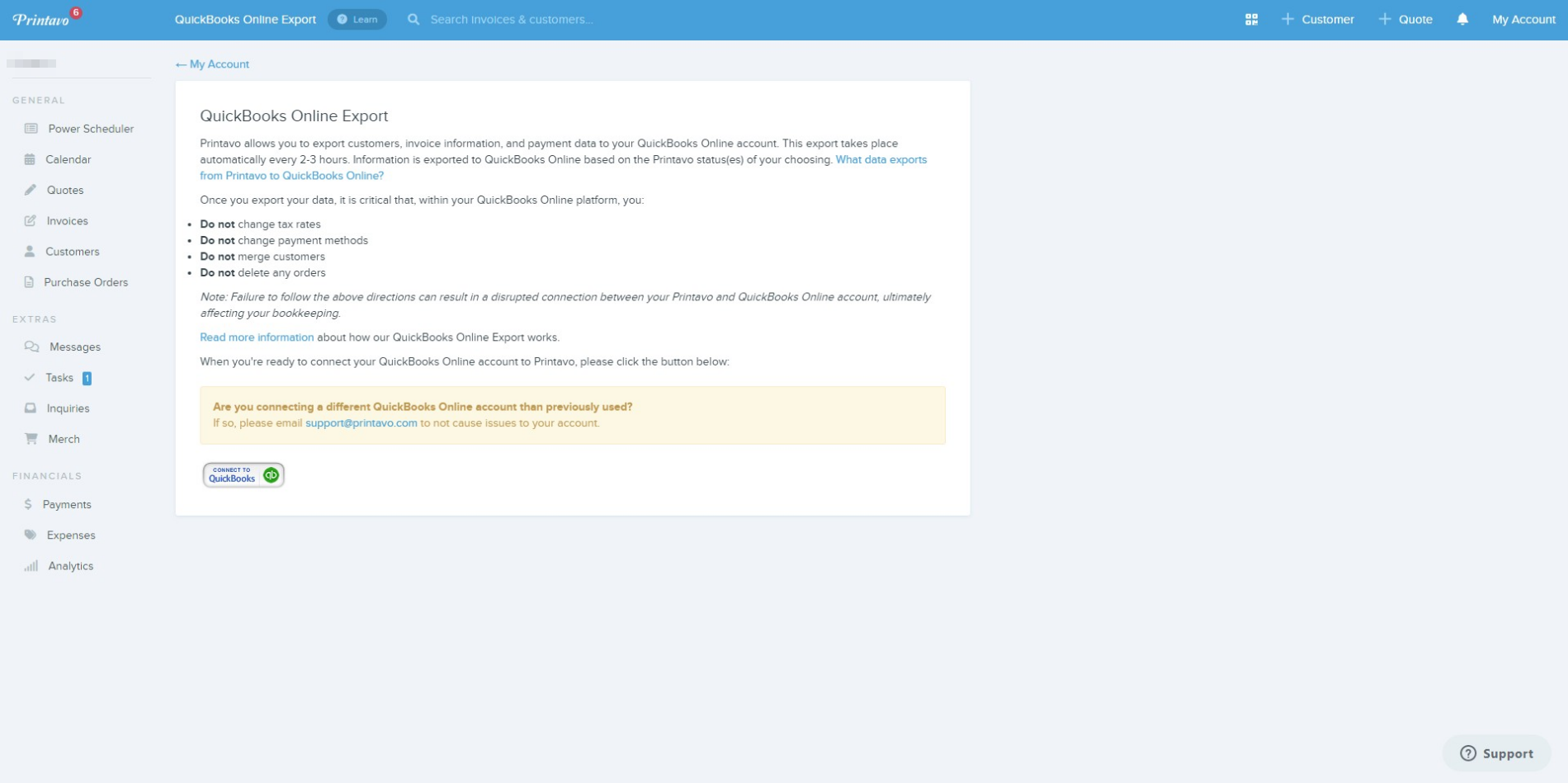 After connecting your account to Quickbooks Online: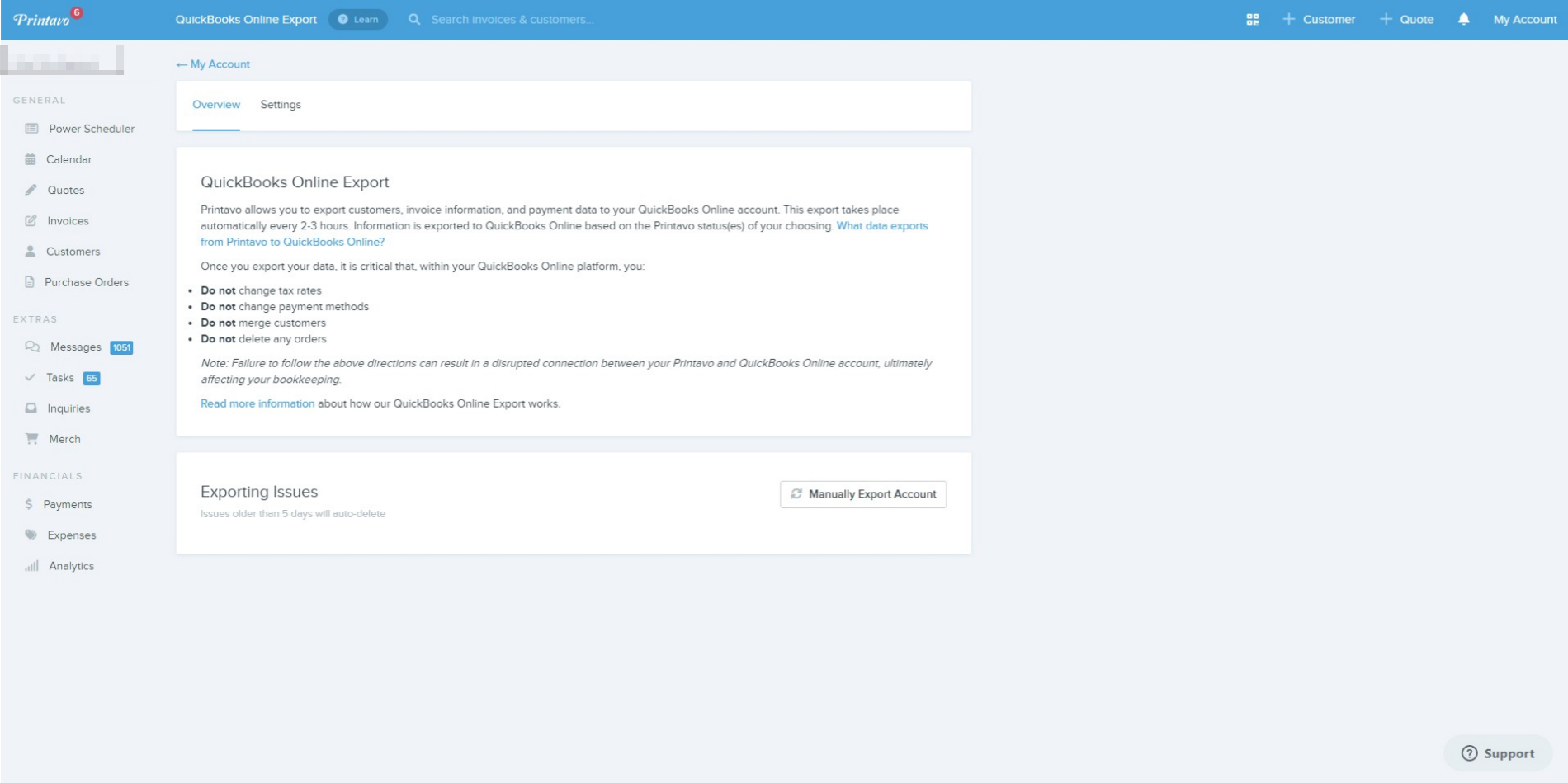 Settings Page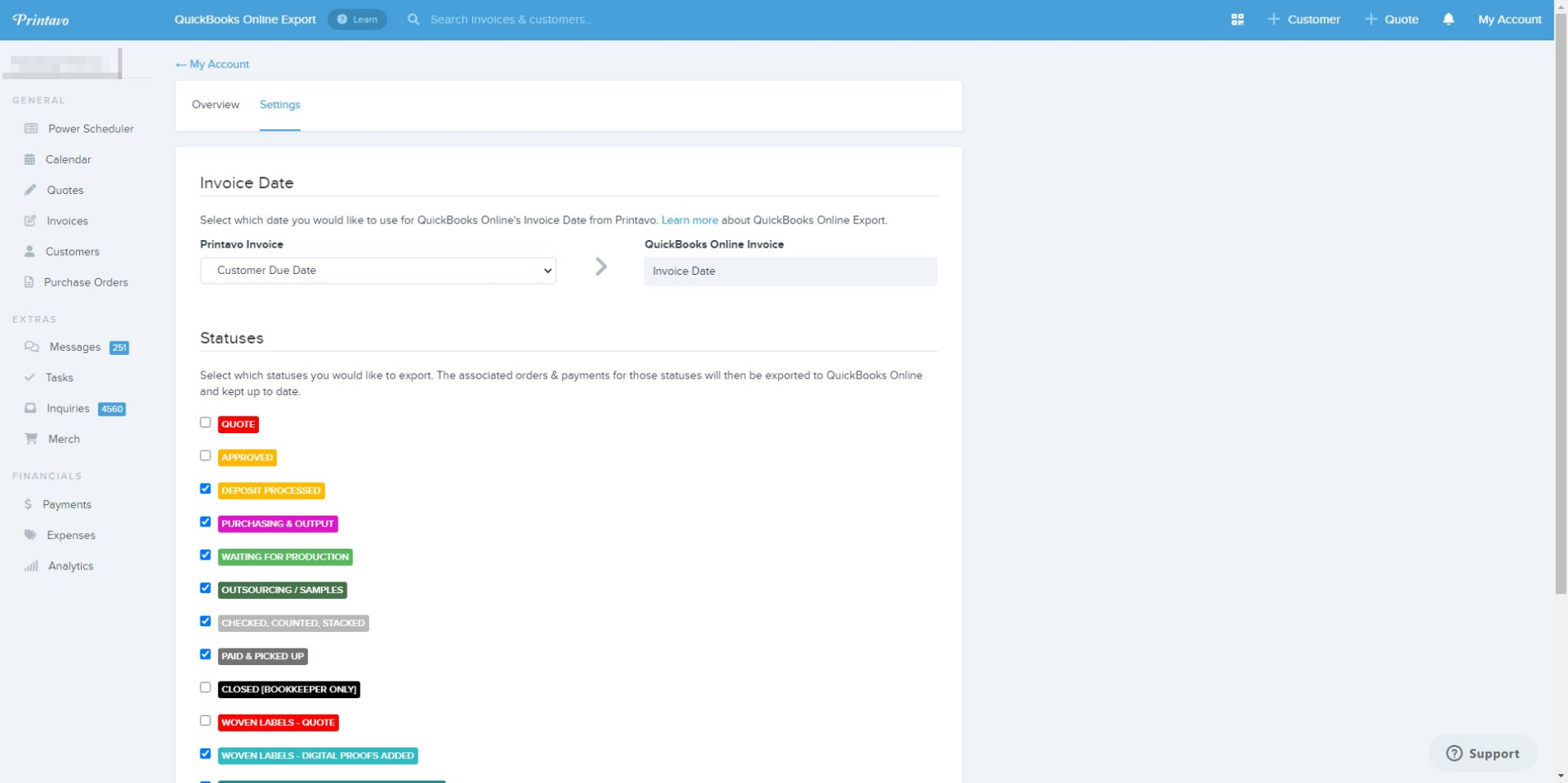 NEXT: 5.1 Creating a Consistent & Reliable Customer Experience

PREVIOUS: 4.9 Payments, Refunds, and Deposits