Apply fees, provide discounts, and override tax
Some shops will add custom fees to their Printavo Invoices. For example, many shops simply add their screen fees as custom products ("My Account" > "Custom Products"), then add them as a line item on their quotes and invoices. Some will add extra fees via the "+ Fee" button at the bottom of the quote page.

Note: check or uncheck the "Taxed" box if you would like to tax or not tax the fee.



Add a discount by clicking the appropriate icon and setting the desired discount amount. You may use a specific amount or a percentage.

You may manually override the "Sales Tax" field. The amount in this field is the tax that will be applied regardless of what tax amount is on the customer's profile.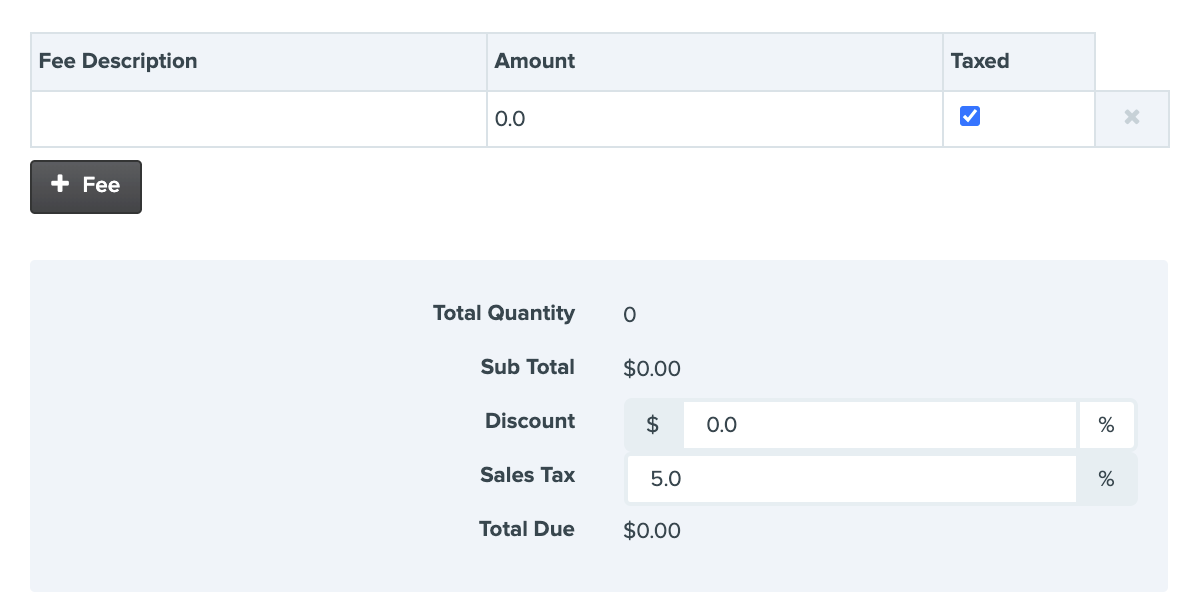 NEXT: 3.9 Create a Full Quote: Start to Finish

PREVIOUS: 3.7 Adding Imprint Information, Mockups, and Pricing