In this section
Can customers enlarge artwork on invoices?
Your customers can enlarge files (i.e. artwork, proofs, mock-ups, etc.) from the public view of their invoice.
If your customer is having trouble seeing the attachment, instruct them to their 'Public Invoice View', have them scroll down to their line items, and click the files to enlarge or view.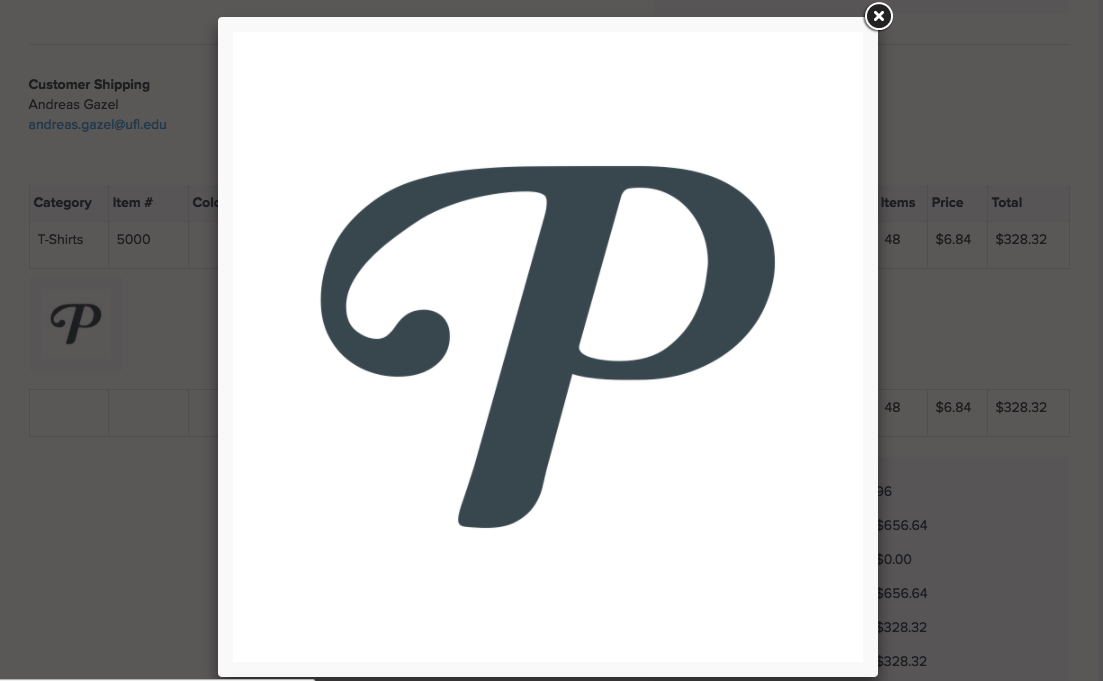 How can I disconnect Dropbox, Google Drive & more from uploading?
You can connect many different storage services to Printavo to upload files for customers to approve. If you'd like to disconnect, follow these instructions:
Click on New Quote
On a line item, click the dropdown arrow on the right-hand side for more options
Click on Attach Mockups
Select the service you'd to disconnect
Hover over the name and click the "X" on the right-hand side and click it
How can I upload mockups/photos from my phone?
There are a few ways to do this. If you have an iPhone, update your app to the latest version. You can edit an invoice, click on Line Items > Mockups and upload/take a photo.
You can also view https://www.printavo.com and edit an invoice via the browser to do this too. Click on the dropdown arrow and Add Mockups when editing the invoice, under each line item.
What size and file types are allowed in Production files?
Any file types are allowed in Production Files with a 200 MB limit (≤ 199.99 MB).