In this section
Can you enter in multiple sales tax rates for one invoice?
When creating an invoice, you can store one sales tax rate for that invoice.
We do have customers (example: Canada) who would like to store two sales tax rates. These customers will do one of two things to keep track of taxes:
Export to QuickBooks Online. Our Canadian customers who utilize Printavo will allow invoices to be automatically exported to QuickBooks Online and separate the taxes in QuickBooks.
Export your Printavo invoices. If you export orders you can take the singular tax rate and manually break it out. Example: If an invoice has 13%, you can calculate the 8% and 5% in Excel using the exported data.
Can Printavo generate sales tax based on location?
Printavo can generate sales tax from a customer's billing address zip code. (Premium Tier only)
To do this:
Head to My Account
Click on Invoice Information - https://www.printavo.com/users/edit#invoices
Check the box called Auto-generate customer sales tax
Hit Save at the bottom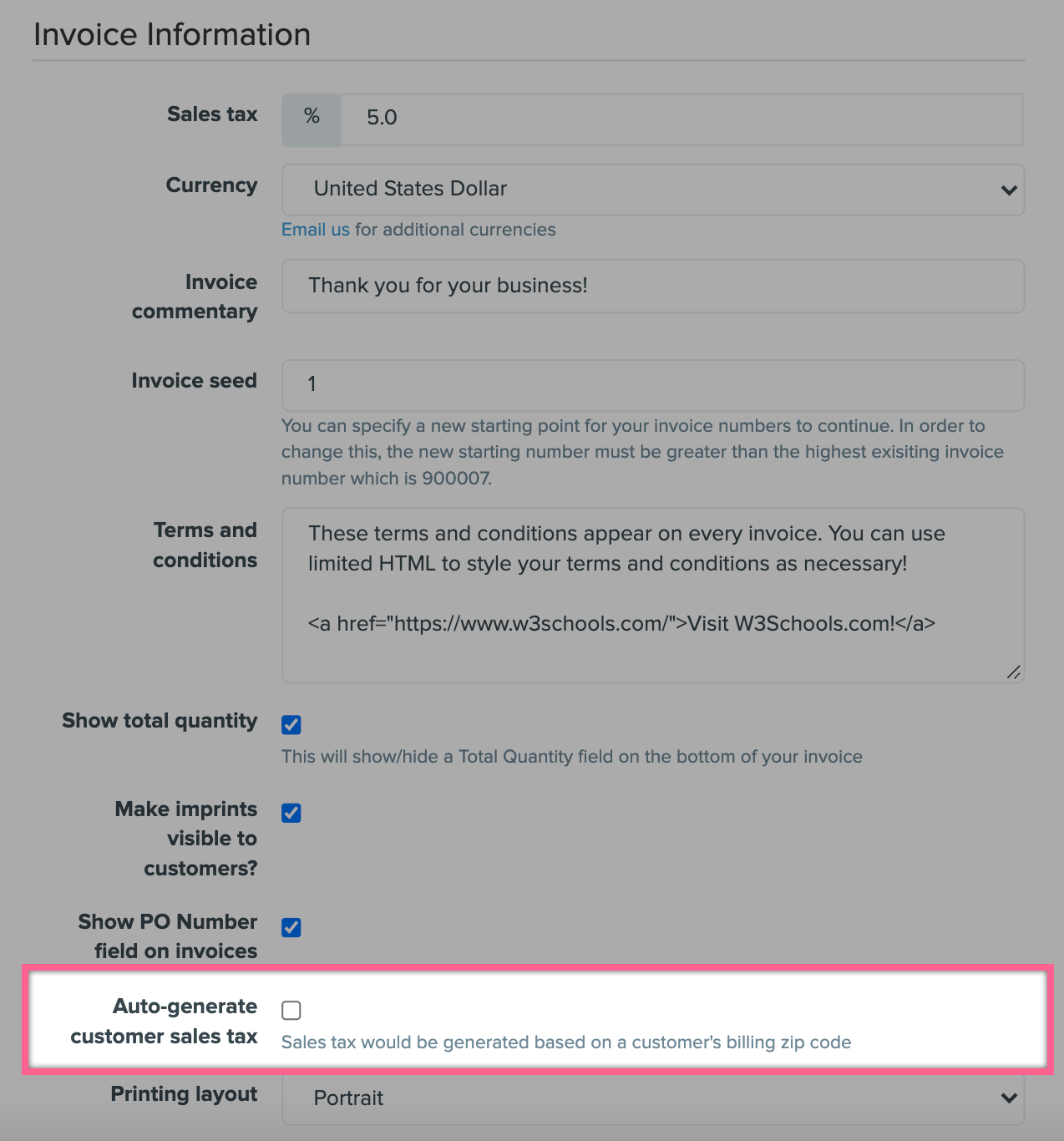 How do I see all of my non-taxable sales?
To see all of your nontaxable sales, you can export a CSV of all of your invoices. To do this:
Head to My Account
Click on Import/Export Data
Download Quotes/Invoices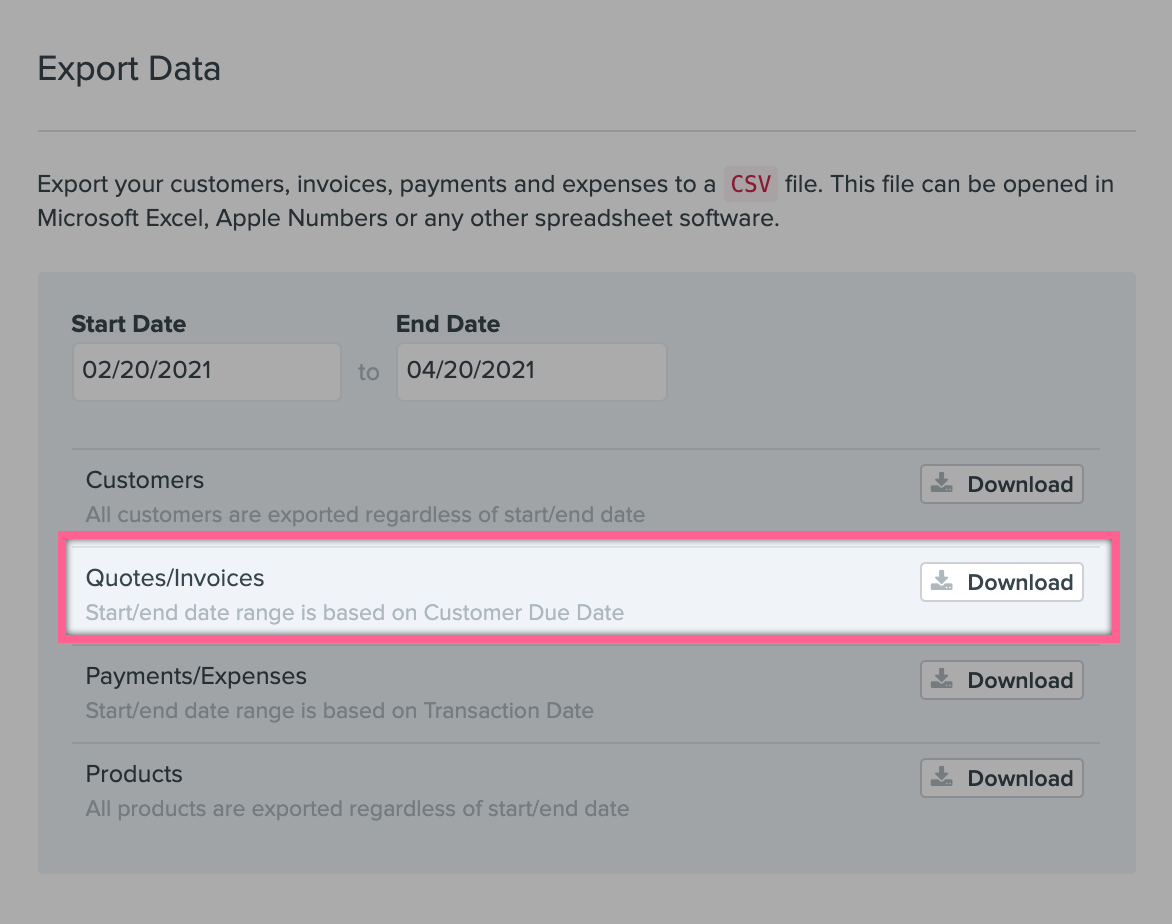 Are tax rates updated automatically by county each year?
Tax rates are not updated automatically. You may change them in My Account > Invoice Information > Sales Tax